Alexander Bard
Is a Swedish writer, songwriter, record producer, and religious and political activist. He is particularly interested in spirituality at management level. In 2012, Bard was announced as one of the co-founders of an international initiative called 
The Syntheist Movement
.
The Syntheist Movement
was inspired originally by an idea authored by the French surrealist philosopher 
Georges Bataille
 in the 1950's.
John Anthony Feehan, M.I.L.I., is an Irish geologist, botanist, author and broadcaster. John Feehan is a renowned, award-winning environmental communicator whose work is driven by a deep commitment to the maintenance of rural biodiversity and cultural heritage, and the sustaining of rural community. He was a senior lecturer at UCD for twenty years and currently lectures widely on Geology and Spirituality.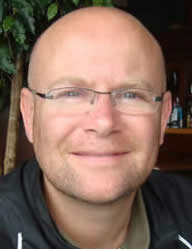 John Doherty BA, MSc, MM in Supervision, has a wide teaching experience and has facilitated groups for twenty years. John has a diploma in creative psychotherapy and is particularly interested in the interface between psychology and spirituality and in what it means to live a contemplative life in the modern world. He has served at trustee level in organisations such as Chrysalis and has worked on the staff of the Milltown Institute and All Hallows College, Dublin.
Stefan Ferber
is Director for Business Development of the Internet of Things & Services at 
Bosch Software Innovations GmbH
 in Germany. He has more than twenty years experience in software technology and business. Stefan and his wife, Daniela (who will be a Luisne advisor), desire a community of faith that feels appropriate for our century. Stefan has learned the importance of "spirituality in business" through his experience in management.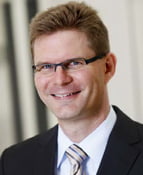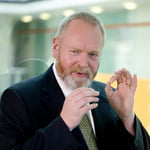 Hans-Jürgen Kugler is Chief Scientist of Kugler Maag Cie GmbH, an independent, international consulting company, specialising in the improvement of business and product development processes – from analysis, consultancy, and operative implementation to training and coaching. He is interested in developing 'servant leadership' and 'spiritual capital' in the corporate domain. Hans-Juergen has acted as a volunteer consultant to Luisne for the past year.
Cathriona Russell  is Adjunct Assistant Professor in the School of Religions and Theology at Trinity College Dublin and was Director of the Masters in Ecology and Religion programme at All Hallows College, Dublin City University. Her journey has brought her from horticulture to theology and cosmology which are her areas of expertise. Other interests are theological ethics, science and religion, research ethics, ecology, medical ethics and theological anthropology.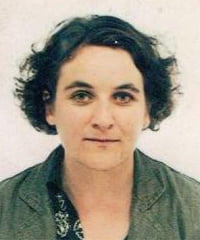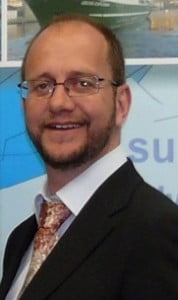 Koen Verbruggen is a geology graduate and has an MSc in Petroleum Geology. He spent 15 years in the resource industry, briefly in Oil & Gas exploration and the majority of the time working with mineral exploration. In 2000 Koen joined the Geological Survey of Ireland (GSI) and was appointed Director of GSI in 2013. Apart from sharing his skills, as a native of Kilcoole Koen will provide an invaluable link with the local community