December 2018
On the darkest night of the year, the candles will be lighting in the windows at Luisne to welcome you. An evening of music, storytelling, and dancing, bursting with local talent awaits your arrival. Come in from the dark, and join us. Doors open at 7:00 pm. Concert: 7:30 - 9:30 pm. Suggested Benefit Donation:€20 includes scrumptious refreshments!
Program includes, classical music from the Greystones Orchestra Quartet, the hugely talented songstress Patricia Connery, local storyteller par excellence, Lorraine O'Brien, Skirt Dancers,(have to be seen to be believed!) and The Scott Maher Band!
Booking essential as places strictly limited.
Find out more »
January 2019
€15 – €120
110 tickets left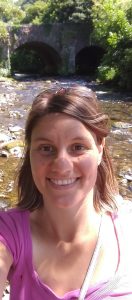 Come and join us to open your heart and quiet the mind through call and response mantra singing.
We will be singing easy, powerful mantra's to open the heart and quiet the mind. No previous singing experience is needed. For most mantra's, the call and response method will be used. This meditative practice is for everyone who loves connecting to the self and other human beings through sound.
Book direct with Mieke on:  miekevanfleteren@yahoo.com
Find out more »
Our 10 week introductory course in practical philosophy draws on the great teachers of the world, for peace of mind, enjoyment and proven ways to reduce stress.
It's time to live your best life. Jobs come and go, physical beauty fades, markets rise and fall. Even close relationships can end. But the benefits of philosophy last a lifetime. This 10-session course, Introduction To Practical Philosophy, offers time-tested principles that lead to freedom and sustainable happiness. In September 2018, to celebrate 50 years of Practical Philosophy in Ireland we are offering you this course for just €10 for 10 sessions! 
Find out more »
+ Export Events