Events for May 30, 2022
Events Search and Views Navigation
10:00 am
Six Week Angelic Healing Circle with Irene Milner: €120
Irene Milner is a qualified spiritual practitioner specialising in guiding Angelic Healing Circles. Each week will have a theme and will include an Angelic Meditation and exercises to strengthen our connection with the Angels – those who are familiar to us (e.g. the Archangels Gabriel, Michael and Raphael) and those perhaps less familiar (e.g. Archangels Uriel and Seraphina).
Each Circle will commence at 10am and will be of 90 minutes duration.
Upon completion you will receive a Certificate of Attendance from Circle of Light and an additional Certificate from the Diana Cooper School of White Light.
To register please contact Irene at 0868381522 or email irenem100@gmail.com
Course fee payable in advance or in two installments by arrangement. Participants can also pay weekly in advance by special arrangement.
Find out more »
10:30 am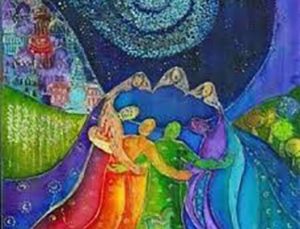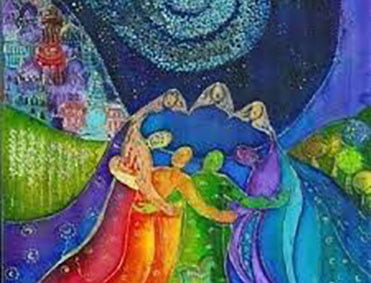 Dance, when you're broken open. 
Dance, if you've torn the bandage off.
Dance in the middle of the fighting.
Dance when you're perfectly free. Rumi (Persian poet and Sufi master)
So long ago recognised the liberating, healing power of dance. Barbara's sacred dance circle is about learning how to dance, about the conscious movement of our bodies as we respond to inspiring music in a group, sharing the positive heart energy which results in healing both us and our world. No prior experience of dance needed. Come as you are!
To book phone Barbara at 087 134 3907
www.sacreddance.ie
Cost €60 for a 6 week series.
Find out more »
The Beauty of the Divine - Meditation with Art sessions. In person or on Zoom.
We approach our creativity with a sense of connection to our Inner Sacred Beauty. From there we make art (writing and/or painting) to integrate, celebrate, heal past wounds, and share.
Testimonials
'Thank you for the holding, the safety and the joy.'
'Thank you for loving the places where we feel most afraid and blocked.'
'These wonderful classes helped me to find a wisdom in my writing which has, in turn, helped me in my life.'
'Thank you for your magical safe space to let our art come out.'
Cost: Drop-in €15, Concession €12, Full 6 Weeks €75
To Book: Contact Anne on 086 123 8779 or Email: annelillis9@gmail.com
Find out more »
7:00 pm
Calligraphy as Mindful Writing – an ONLINE Foundation Course with Siobhan CampbellThis 6 week course is designed to encourage you to make time for yourselves while writing quotations, greetings or anything that inspires you. From an outward craft you can find an inner calm. You will end this 6-week course on calligraphy at least with the ability to address your Christmas envelopes and cards with panache and how beautiful it is that you could create these yourself!
The historical context will also be shared.
Handouts, materials needed etc. will be emailed weekly so permission to give your email on registration is required. Book with Siobhan at siobhancampbell1@gmail.com
Cost: €90
Find out more »
+ Export Events