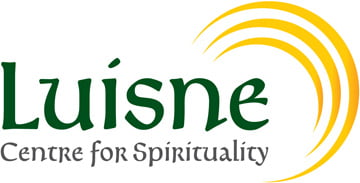 "Luisne" (lishne) is Irish meaning "the first blush of light before dawn breaks". One of Luisne's goals is to contribute to the dawn of a new consciousness. For ten years Luisne has served a growing community in County Wicklow  in Ireland. Its beautiful undisturbed environment could justifiably be called a "spiritual landscape." Whilst Luisne is located in this rural "spiritual landscape", it is very close to Dublin's metropolitan area. Well rooted in history Luisne's spiritual and environmental outlook combines with a refreshing openness and servant leadership.
Luisne provides events, courses, workshops, talks, meditation sessions and much more for the local and wider community, both on an individual and group basis. Participants learn to motivate and to lead themselves. Through working in groups, they can also experience how to positively "infect" and help each other. Many times participants will apply in other life situations what they have learnt in courses or through meditation to increase health and well-being at an individual, family or work level. Luisne focuses on Spiritual Capital, which encompasses those conscious and innate abilities that allow us to be truly creative, to transcend existing barriers. Spiritual Capital can be invested and increased at individual and organizational levels. There is a strong relationship between Spiritual Capital, happiness and well-being.
The financial constraints Luisne is under are tight, and this will get worse unless a community solution can be found. As Luisne Foundation Limited we are searching for sponsors and donors who want to support our vision. We are currently accepting new members and partners. Together we can ensure the continuity and growth of Luisne as a Centre for Spirituality for the local community and beyond.
Based on ten years of experience Luisne is looking to realise more of its potential – locally, regionally and globally – in order to promote the notion of Spiritual Capital and to lay the foundation for an Integral Centre for Spiritual Capitalism. To this end Luisne Foundation Limited seeks to work together openly with partners and initiatives whose concern is also for the well-being of all life on earth. In line with Luisne's vision the Foundation is an open membership organisation operating on holarchic principles of self-organisation and self-governance, which contribute to the increased happiness and well-being of all involved internally and externally.