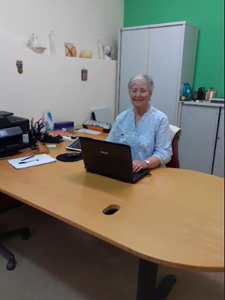 Miriam Lucas
Founder and Board Member
Miriam obtained her B.A from Immaculate Heart College in Los Angeles and her Masters from Loyola Marymount University in Los Angeles. She taught and was a principal in California and returned to Ireland after 22 years. She completed a Masters in Pastoral Leadership (MAPL) at All Hallows College in Dublin specialising in spiritual accompaniment.
Miriam began Luisne in a very small way in the year 2003 – 2004. Her love of nature was cultivated in her family and deepened during a faith-expanding, paradigm-shifting, life-changing experience during a sabbatical year, spent partly at St Anselm's in Kent and the Sophia Centre in Oakland (founded by Matthew Fox).  The modern Universe story as presented at the Centre and especially its implications for the spiritual/faith journey and its demand for a radically revised image of God were both fascinating and challenging. The writing of the required thesis at All Hallows provided the opportunity for the Luisne vision to take shape. This vision had to be grounded in an understanding of the Divine in the light of cosmology. The boxed-in, unchanging, distant, well-defined God of the catechism no longer made sense. There was a need to share this broader concept of the Divine and of the deep and sacred interconnectedness of all life. And so, Luisne came to birth.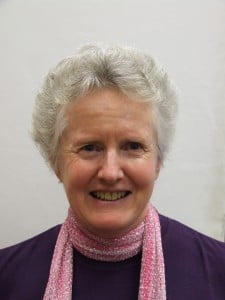 Barbara Perry
Board Member & Sacred Dance Teacher
From a very early age, Barbara studied classical music and ballet.  While music has always been part of her life, she concluded her classical ballet training during her teen years.  However, to Barbara's delight, dance made a welcome return to her life during  the Millenium, in the form of Dance Meditation-Sacred Dance.  Barbara has trained with several teachers but the most transformative and enduring influence has been her encounter with Friedel Kloke-Eibl founder of the Association of Dance Meditation – Sacred Dance in Germany, under whose direction she undertook an intensive training over several years.
Barbara joined Miriam at Luisne in November 2008 where she has been leading regular dancing circles. As well as giving dance workshops at Luisne Barbara conducts dance classes/workshops elsewhere in Ireland, in England and in the USA.
Qualifications: B.A, B Mus., Dip Psych., Dip. Dance Meditation – Sacred Dance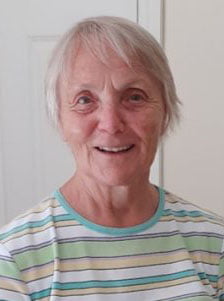 Marie-Andre Horsthemke
Sacred Mandalas Teacher
Marie-Andre Horsthemke has been facilitating workshops and volunteering at Luisne almost since its beginning. She is a qualified Art Psychotherapist and has run workshops on Mandalas, short Art Therapy workshops, and offered one-to-one therapy. She has an impressive background in spirituality, her principal training was under the Benedictine monk Willigis Jaeger. She now specialises in spiritual guidance and meditation practice.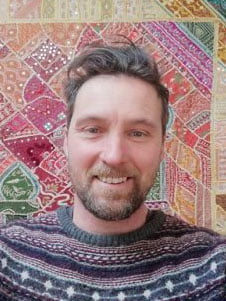 Michael Meakin BMus
Luisne Board Chairperson
Michael is a Kilcoole native and has been a youth worker in south Co Dublin for several years. He has a background in music (BMus) and has performed in and organised concerts at Luisne as well taught drumming classes there. He is a passionate environmentalist and has conducted foraging walks at Luisne and will continue to lead woodland foraging walks for Luisne in nearby amenities.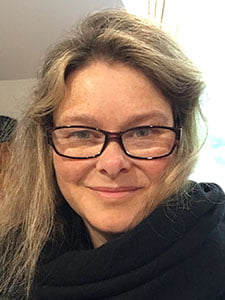 Cordelia Tuck
Website Manager
Cordelia joined the Luisne team in January 2022 as website manager. She has a background in computer networking, but after a career break she completed Computers for Business at Stillorgan College of Further Education, and an HDIP in Interaction Design at DCU. This return to education created a new passion for making websites that are both useful, and easy to use. She believes that every community needs and deserves quiet spaces for reflection, for people to take care of themselves, and to learn and grow from each other, and she hopes to use technology to make it easier for people to find and join each other, at Luisne.
Our Patrons:
Dr Colum Kenny, Friedel Kloke-Eibl, Dr John Feehan, Fr Diarmuid O'Murchu, Hans Juergen and Gerlinde Kugler, Dr Padraic Hurley
Our Board Members:
Miriam Lucas CHF, Barbara Perry CHF, Kathleen Lyng CHF, Sean Kelly, Mary Byrne, Michael Meakin, Tom Condren, Koen Verbruggen, Patrick Lennon, and Anne Doyle