Traditional and Holistic Therapists at Luisne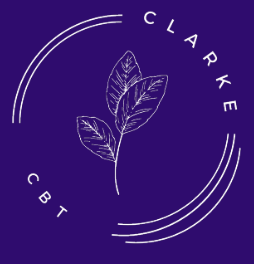 Jane Clarke, Congnitive Behavioral Therapist (CBT)
Jane is certified by the British Association for Behavioural and Cognitive Psychotherapies and has five years of clinical CBT practice.
Additionally, she has a Post Graduate Diploma from Trinity College Dublin, a
Bachelors in Nursing, and an MSc. in Health Promotion and Public Health. Her
career as a general and mental health nurse spans 30 years.
CBT therapists help clients develop skills that enable them to be more in control of their thoughts – the cognitive part – and their actions – the behavioural part. Clients are fully involved in planning their treatment. Jane treats a variety of common mental health difficulties and life challenges such as mood and anxiety disorders. Her approach is person-centred, empathetic, and non-judgemental, where the needs of the client are always at the heart of her practice.
For an appointment please click HERE to fill out Jane's Contact Form.
Healing Therapy Sessions by Sonic Journey with Andrew McGrath
Treatment Options:
1. Sound Bath (60 min) – €65; Couple Sound Bath (60 mins) – €92
Your body will be immersed in a field of sound vibration. Each of your chakras will be tuned and balanced and you will experience a state of deep relaxation.
Or enjoy a Couple Sound Bath with your spouse or a friend.
2. Full Sound Healing Session (70 mins) – €80
In a full sound healing session, the bowls are placed directly on to your body. The sound vibrations penetrate deeply into the tissues to facilitate alignment of
energies and promote healing.
3. Special Customised Session with Affirmations (70 mins) – €100
This experience is focused around an issue you wish to address. The choice of instruments and sound intervals as well as the affirmations used will be personalised and discussed prior to the session.
Please note: Sound healing sessions are not a substitute for medical treatment or advice. If you are undergoing treatment for a medical condition, please consult your doctor before booking. Not recommended during the first trimester of pregnancy.
Sessions are available at Luisne on Tuesdays from 1pm.
For more information and booking contact Andrew at info@sonicjourney.ie or phone Andrew on 086 8425142
Irene Milner Circle of Light Therapies
Irene Milner offers the following healing modalities: Angelic Crystal Healing, Kundalini Reiki, Rahanni Celestial Healing & Integrated Energy Therapy.
Cost: €55 for a 1 hour treatment
To Book: Contact Irene on 086 838 1522 or email irenem100@gmail.com
Full details of Irene's therapies can be found on www.circleoflightireland.com
Reflexology with Wendy Stephens
I qualified as a reflexologist at Holistic College Dublin in 2018 and am registered with the National Register of Reflexologists Ireland.
I was inspired to study this therapy after personally experiencing the benefits of it. The treatments helped me to deeply relax, reset and calm my digestive and nervous systems. I was amazed by how massaging the feet could affect the whole body.
I am particularly interested in reflexology for calming the nervous system, grounding, detoxification, balancing, releasing stress and helping to activate the body's own healing processes. I love being able to share this therapy with others and to create a safe space where people can relax and let go.
What is Reflexology?
Reflexology is a gentle yet powerful therapy which involves the massaging of the feet or alternatively the hands. A reflexologist uses thumb, finger and hand techniques to activate specific areas on the feet which correspond to different parts of the body, with the aim to restore a natural state of balance. It can be a deeply relaxing experience.
Cost:
€60 for 1 hour (€50 per hour when booking series of 4 treatments)
€50 for 45 minutes
Some concessions are available for people on low incomes.
For information and booking:
Contact Wendy on 0864052835 or email wendystephensreflexology@gmail.com