Luisne Centre for Well Being
We have re-opened our doors in Bray and very much look forward to welcoming you to join any of our programmes.
Luisne is a Centre for Well-Being and Spirituality and offers many opportunities for Meditation, Mindfulness and Healing Therapies. Our approach is holistic, inclusive, and welcoming.
The word 'Luisne' is an old Gaelic word meaning the first blush of light before dawn breaks. We chose this name for the Centre as we work towards the dawn of a new consciousness of our sacred and deep interconnection with all life forms and the sense of respect and responsibility that results.
Events
Events usually happen on weekends and offer the opportunity to learn something new, dive deep into a particular topic, or to celebrate a special occasion.
Courses
Courses are usually offered during the week and occur in 4, 6 or 8 week blocks. Some courses can be joined at any time, while others require starting at the beginning of the term. Contact any individual tutor to learn more.
Luisne offers two therapy rooms that can be rented by individual therapists. Current offerings include Individual Therapy and Sound Therapy. click HERE to read more about the therapists current working at Luisne.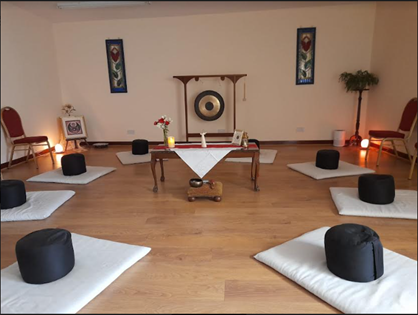 A place to meditate
Every weekday at Lunchtime people are welcome to come in and sit quietly from 12.10 – 12.40. Cost: By Donation.
About Luisne
Luisne is run by one of its founders, Sr Miriam Lucas, with the support of volunteers and fellow founder, Sr Barbara Perry.